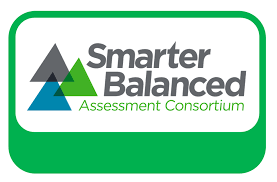 Mount Baker Middle School
2021-2022
Smarter Balanced Assessment Schedule 
Students at MBMS will be taking a shortened version of the SBA this fall.  These tests are a brief check-in on student learning from the 2020-2021 school year.  Students will be taking For more information on the assessments, please refer to the informational letter (English, Spanish, or Russian). 
Students in 6th, 7th and 8th grades will be taking the ELA and Math assessments during their Home Court period - we will be on a modified schedule in order to administer the tests over two days.  This fall the 6th grade students will also be taking the Washington Comprehensive Assessment of Science (WCAS) during science class.
Assessment Administratration Dates:
October 11 - 15, 2021 - 6th grade WCAS (science)

October 25, 2021 - All grades ELA SBA

October 26, 2021 - All grades Math SBA
Please contact the school if you have any questions.  
Thank you, MBMS